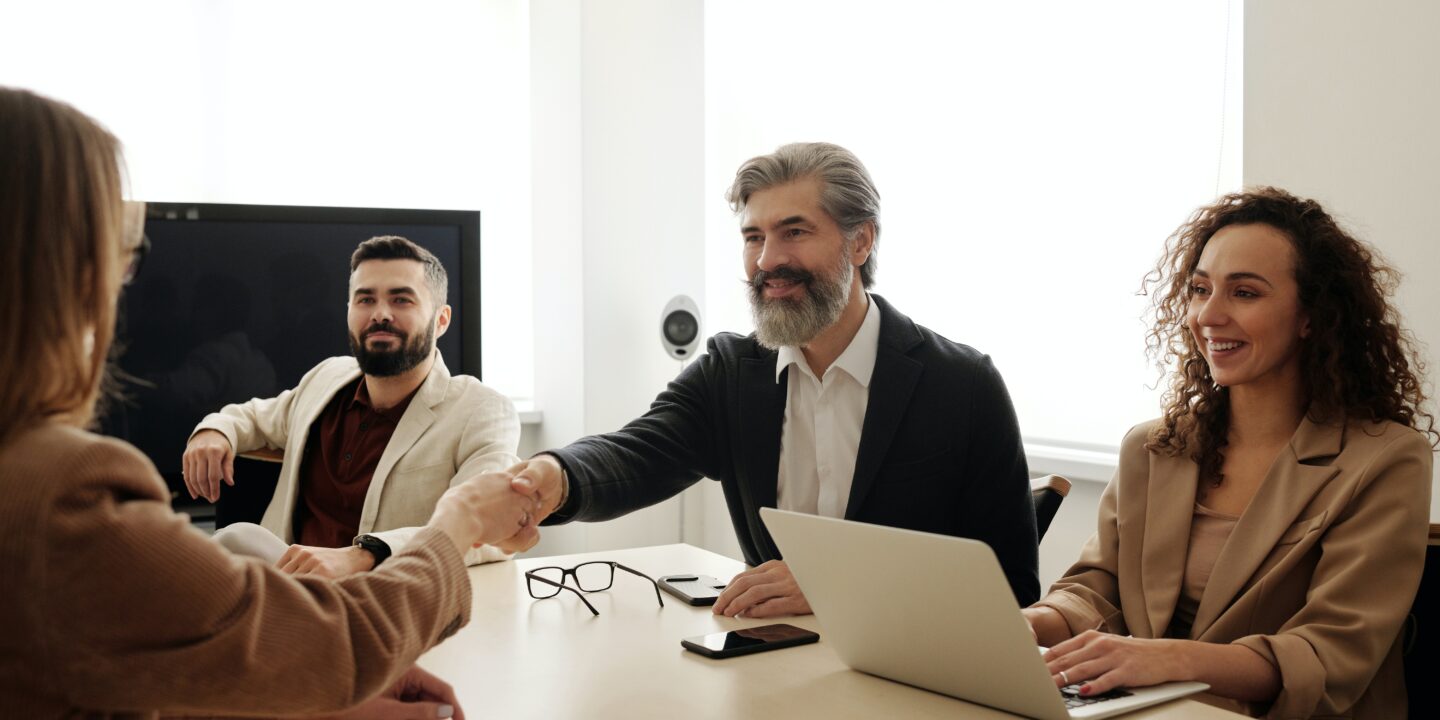 At PM Republic, we bridge the gap between service providers and companies looking for outsourcing by providing a platform for businesses to connect and build relationships, improving the credibility of service providers, and providing a level of trust and security for companies looking for outsourcing partners. Our mission is to foster and strengthen successful partnerships between businesses and service providers. To accomplish this goal, we conduct extensive B2B research, evaluating and rating service providers and software in the fields of information technology (IT) and marketing.
By creating a profile with us, for Service providers our platform serves as a comprehensive review site, where we identify top-tier service providers in these fields, based on factors such as quality, reliability, and customer satisfaction. We empower businesses to make informed decisions when selecting a service provider by providing in-depth reviews and ratings, which enable them to find the right partner for their specific needs.
For companies looking for outsource their project, businesses can find reliable service providers and software that will help them achieve their goals, enhance their operations, and drive growth. We are dedicated to supporting and promoting successful partnerships between businesses and service providers, and we strive to provide the most valuable and up-to-date information to our users.

How we help service providers
At PM Republic, we categorize companies based on their industry and organize them in a highly searchable way. By categorizing service providers, our listings can provide a more targeted and efficient way for businesses to find the right provider for their specific requirements.
The categories in our listing based on different criteria, such as the type of service provided, the industry in which the service provider specializes, the location of the service provider, or other relevant factors. For example, our listings have categories for IT service providers, marketing agencies, web developers, and legal services and many more. Each category contains a list of service providers that offer services falling within that category. 
How we help companies to find their outsourcing partner
At PM Republic, we offer a comprehensive one-stop solution for companies searching for outsourcing partners. Our platform provides a range of tools to help businesses save time and effort in finding the right service partner. By offering a range of tools for categorized search, comparing options, categorized ranking, contact options, and submitting projects, we can help businesses save time and effort in finding the right service partner for their needs.
Our categorized search tool enables businesses to quickly identify potential outsourcing partners based on the specific services they offer and their area of specialization. This makes it easy to identify providers that meet the company's specific requirements and minimize the time and effort spent on searching for potential partners.
Our comparison tool allows businesses to evaluate different service providers by providing detailed information on each provider, including their company description, contact information, customer reviews, and ratings. This helps companies to compare different service providers and evaluate their strengths and weaknesses before making a decision.
In addition to our search and comparison tools, our categorized ranking system provides businesses with an additional layer of information to help them make a more informed decision. Our ranking system categorizes service providers based on their performance and reputation, enabling businesses to quickly identify the most highly-rated and reputable providers in each category.
To further assist companies in finding the right service partner, our platform provides an option to connect with service providers directly. This enables businesses to reach out to potential partners and initiate discussions about outsourcing opportunities. 
At PM Republic, we have developed an advanced ranking algorithm based on Artificial Intelligence (AI) to help you in selecting the appropriate service provider for your next project. Our algorithm is designed to analyze thousands of service provider profiles dynamically and rank them based on their ability to deliver and their level of stability.
Our ranking algorithm employs a unique ranking logic, which takes care of all the intricacies involved in choosing the right service provider. To determine the most suitable service providers, our algorithm uses more than 14 signals, including multiple parameters that are evaluated dynamically.
By utilizing our ranking algorithm, you can rest assured that all crucial factors will be taken into account when selecting your next service provider. This process ensures that you will not miss out on any significant information that could impact your decision-making process.
How we rank profile to make an informed decision?
Our ranking algorithm considers a variety of factors to ensure that you have access to the best service providers. These factors include authentic reviews, portfolio analysis, profile verification, market presence, trust parameters, and more. Our team of industrial experts is constantly updating our ranking algorithm by adding new and updating existing signals based on emerging market trends and other factors to be considered. This ensures that our ranking algorithm is always up-to-date and relevant.
Our ranking algorithm is a comprehensive single parameter that you can trust. We take all measures to ensure the quality of data from where we derive our ranking parameters. This includes verifying the authenticity of the reviews we receive and analyzing the portfolios of service providers. Our team of experts is committed to providing an authentic and trustworthy ranking algorithm that you can use to make informed decisions about your service providers.
At PM Republic, we believe that every profile should have multiple ranks based on their area of expertise and category selected. This helps you compare and analyze the performance of every service provider in different categories. Our unique ranking algorithm is designed to provide you with a clear picture of a service provider's stability and reliability. When companies search to outsource their project, this ranking helps them to make an informed decision.
In conclusion, choosing the right service provider for your next project can be a challenging task. However, with PM Republic's AI-based ranking algorithm, you can simplify the process and find the right service provider that meets your needs. Our comprehensive ranking algorithm considers a variety of factors to ensure that you have access to the best service providers. By creating a free profile with PM Republic, startups and midsized companies can showcase their products and services, and enjoy the benefits of being part of our marketing strategy, high visibility to potential customers, and improved networking and lead generation efforts.